Xenith Defenders
Camera Shake and Arcade Edition Update
---
Camera Shake and Arcade Edition Patch
---
A quick patch that implemented camera shaking and a new arcade edition.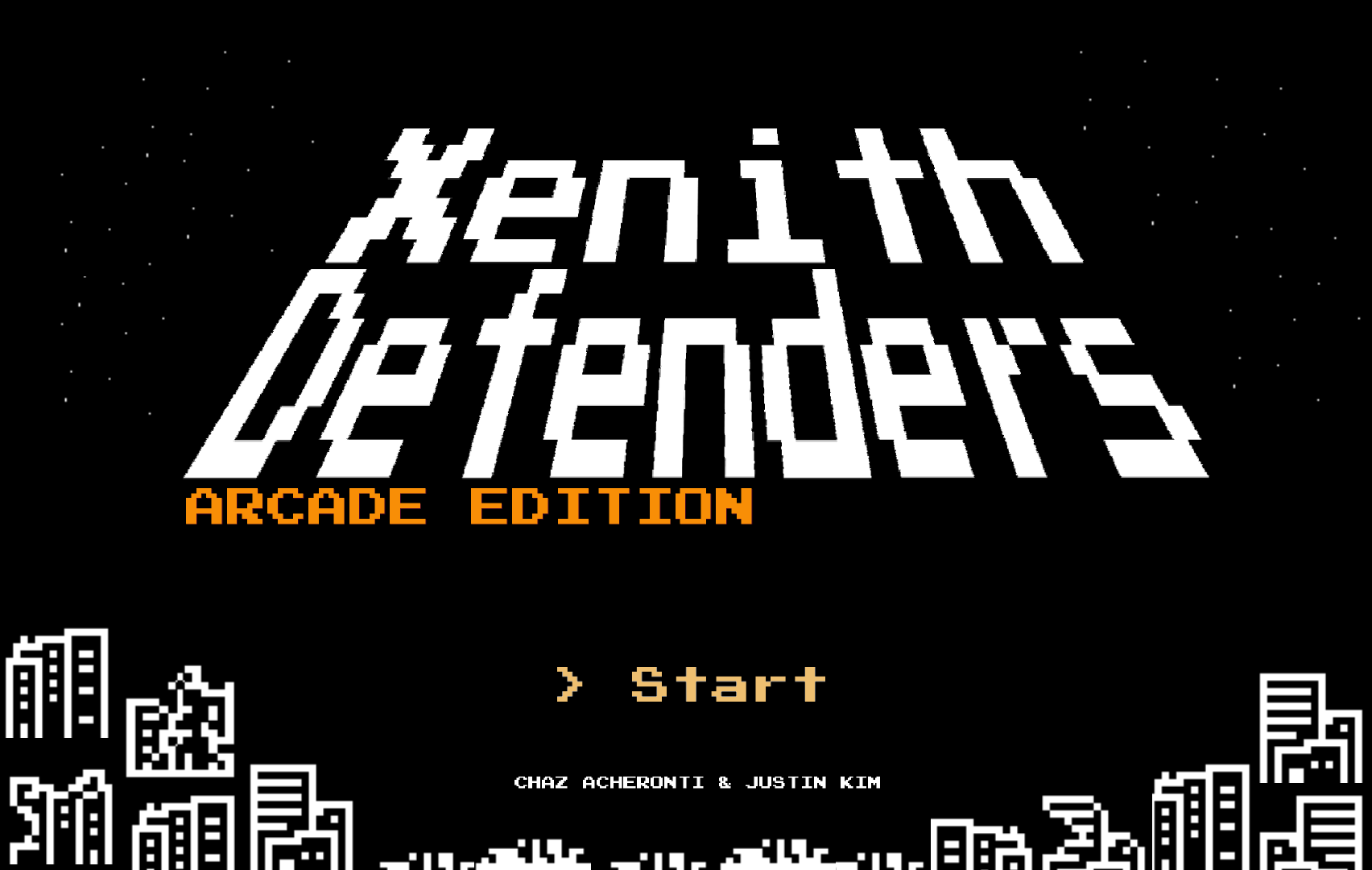 The arcade edition includes new button mappings that follow the API format of control schemes for the cabinet challenge.
These new keyboard mappings allow for an ancient PS2 cable arcade button interface to work with the game!
Controls are changed to the following:
Player 1

WASD --> movement
F --> fire
G and H --> acceleration and reverse

Player 2

Arrow Keys --> movmenet
K --> fire
L and ; --> acceleration and reverse
If you happen to be using an ancient arcade stick, you can use this version of the game for your cabinet! Otherwise, you can just use the normal gamepad interface to play the game.
Files
XentihDefendersArcadeEdition.zip
23 MB
Apr 14, 2018