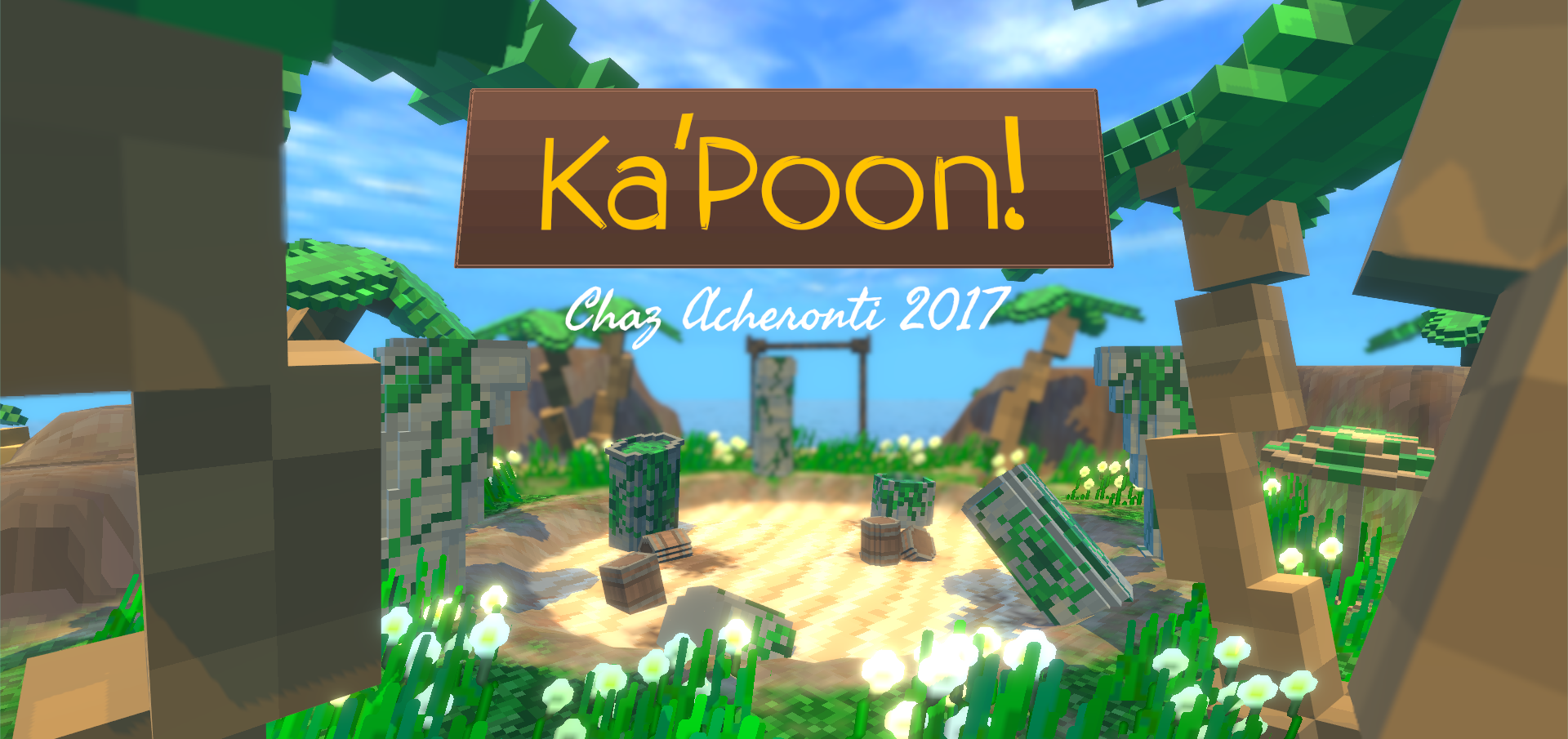 Ka'Poon!
Patch 1.2.1 - Powerups & Post Processing
---
Patch 1.2.1
---
This update was overdue by about... 4 months.
And what is unfortunate is that it is essential to polishing out this game as a bite size complete package
Let's focus on the powerups first.
Powerups
---
So the 1.2 part of this patch is the powerups. I finished these in September but I never got around to getting rid of some of the minor bugs, but I don't have the time to fix these bugs as they don't destroy any of the core experience, just some weird visual hitches.
The powerup system is a random item sphere that will spawn after thirty seconds or on every second round for a stage. They will hold a random item that can quickly overpower and change the dynamics of the game from a air b-hopping stare contest!

Within these powerups are instant kill boxing gloves, pummeling hammers, giant hitbox tridents, one hit armor, and finally a shield!


This change was absolutely necessary to spice up the core gameplay mechanics. While punching for stuns fixed the problem of people who run a lot, these powerups will spice up the gameplay by throwing melee focused items and survival tactics into the mix. It will force players to change up their play styles!
Post Processing
---
The post processing stack I added into this game really polishes up the visual art style and literally smooths the jaggies of the gameplay.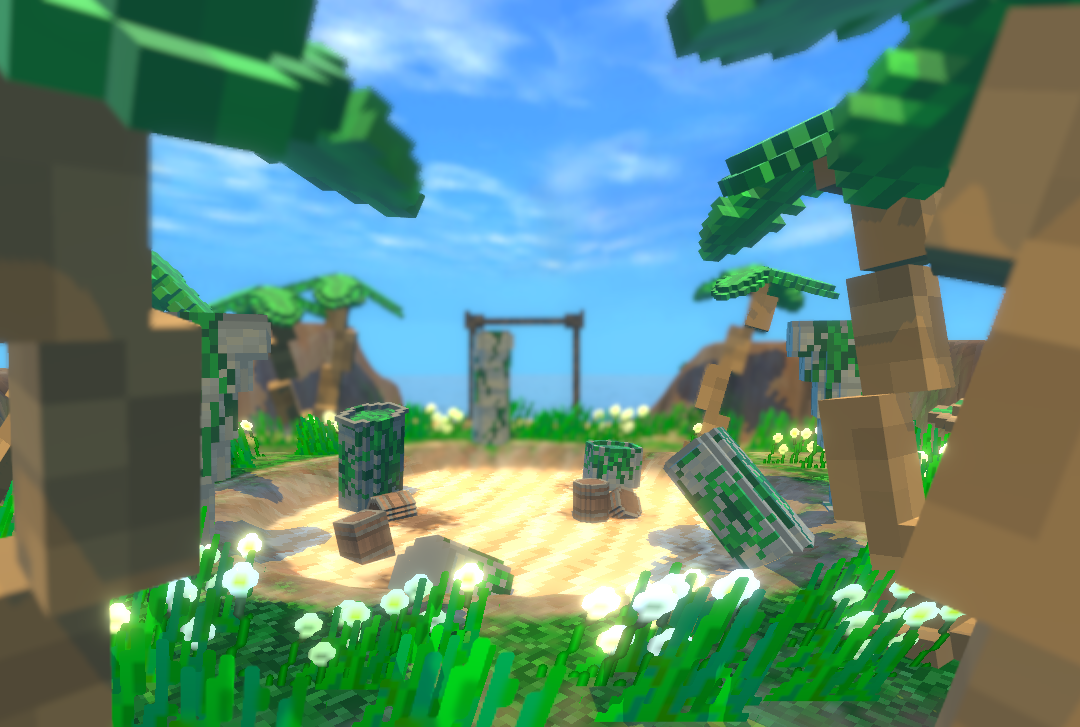 Post Processing on Runed (New Stage Image)
Motion blur fixed a lot of the jitter of camera tweening and player movement. I only put enough of it to smooth the look controls, not too much that would hurt the eyes like some other games!
A tinge of vignette and aberrations combined with a depth of field makes the focus of the player camera seem more intense and gives the illusion of greater depth on the spear itself!
I also changed the Unity lighting from gamma to linear, forcing me to change a lot of lighting on every level.
Most of these changes led to a more poppy and colorful style, and a more aesthetically pleasing night time level for Temple where Moku's pallet has changed to a brighter green.
You can see these changes in the pictures attached with this devlog!
Thanks for reading!
---
I think this is the last update I will make to Ka'Poon except to fix those last tiny bugs sometime.
I feel comfortable putting this game to a rest. I learned a lot from it, especially about UI and animation, which I have been playing around with in a new FPS project. I also started learning modeling in blender, so my next project will NOT use Voxels (thank goodness).
However, I am currently working on a contract therapeutic VR project for a professor, so I cannot work on a new project until I have more free time, or perhaps I am working at an actual studio!

Please feel free to message me or email me if you want to chat about game development or where I am in my life after this post!


Enjoy!
Chaz Acheronti
Files
Ka'Poon 1.2.1 Lite.zip
42 MB
Jan 08, 2018