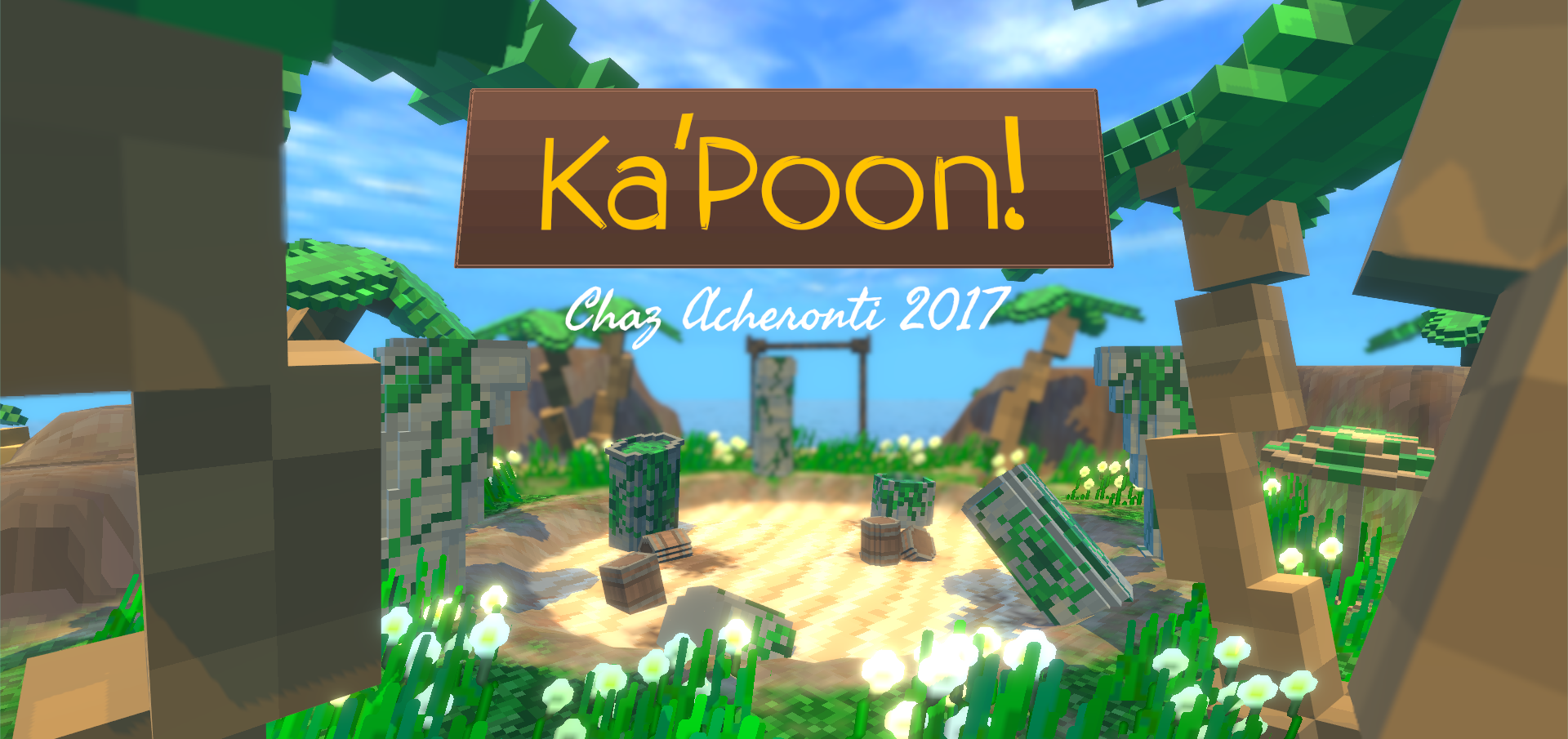 Ka'Poon!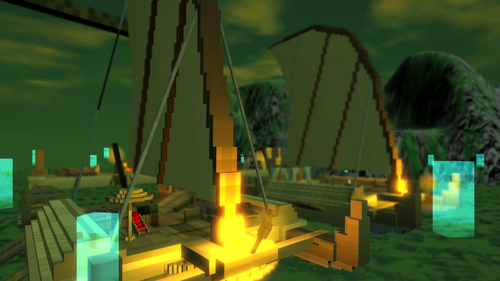 Really quick update that I needed to make before magwest!
Gameplay:
Increased hitboxes of every player
Added aim assist
Made sensitivity settings more diverse
These changes were necessary for players since many casual players would be unable to kill each other. Since this game is casual, I want fights to be fast and fun, not boring and having to miss all the time. If the aim assist isn't good enough, I will look into more complex solutions (right now it lowers sensitivity the closer you are to a target)
Graphics
Menu had the terrain in the distance removed
Terrain detail resolution greatly reduced (no effect on grass amount)
All levels had water downgraded (hardly noticeable)
Grass no longer waves in the wind
Maps:
Moku took the greatest hit in the looks department but got some much needed love for style. I made a soundtrack for the level to give it a spooky feel and added transparent ghosts that float and fly around the ships. The color palate was changed from blue to green to match the swampy spooky atmosphere!
These changes drastically improved performance on all levels. This game is not about looks but style and gameplay. If it can't hit 60fps on outdated gaming rigs, then changes need to happen. Therefore I made many quality decisions and the game runs so much better!
Alright that's it for today. Ill continue to improve performance when necessary and listen to all the feedback from magwest. Have fun!
Files
Ka'Poon 1.1.2 Lite.zip
47 MB
Aug 25, 2017