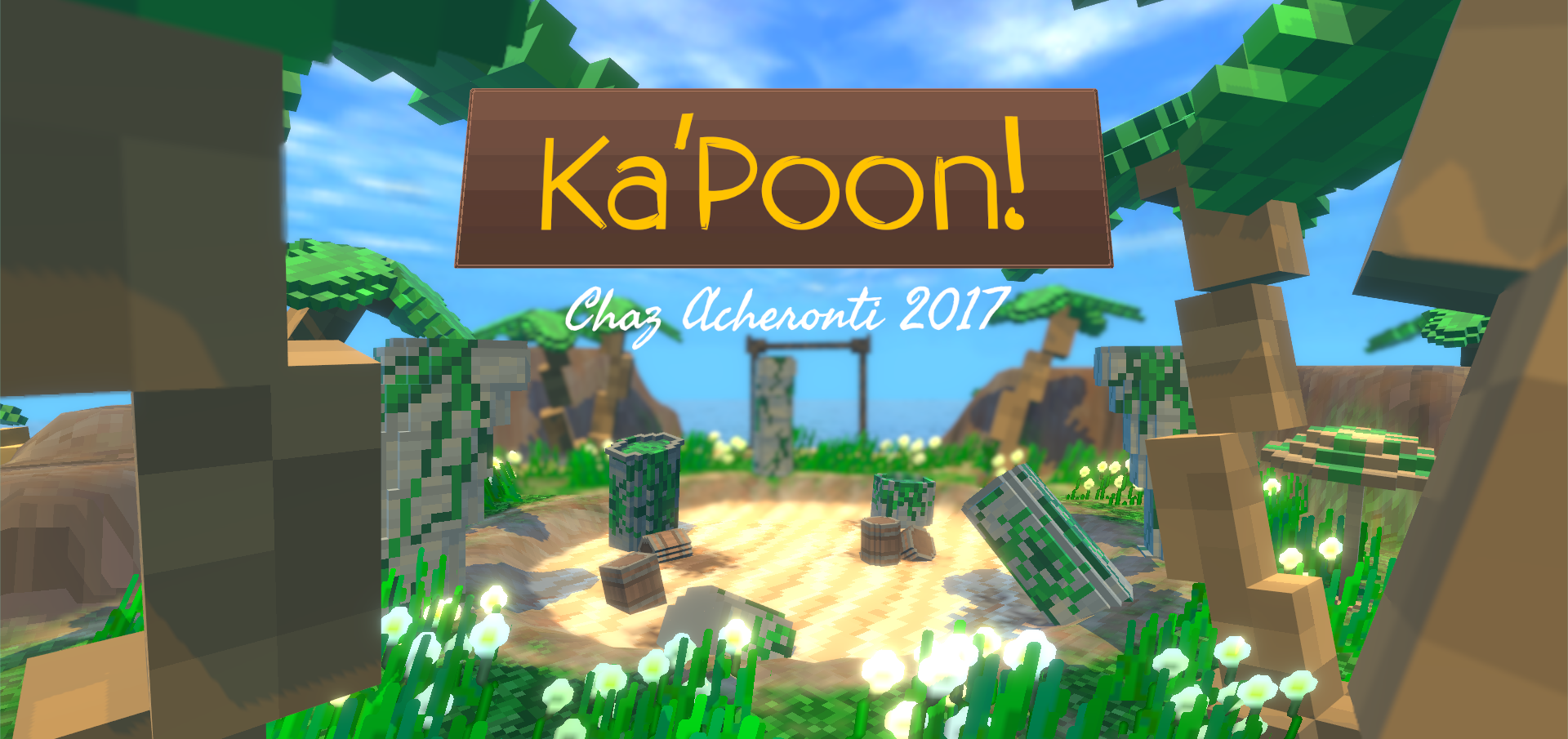 Ka'Poon!
In this update I fixed a bug where players who were punched would remain stunned in the next round, or have the stun animation infinitely.
In addition, I made a quick soundtrack to fill the empty void of Moku. Since it was so spooky, I added ghosts too!!
I also tried to increase performance by deceasing terrain texture details that didn't matter to the player and reducing detail density. Also updated the water effects to the 2017 version which makes the simple water version (graphics quality level good) look much better.
Enjoy!
Files
Ka'Poon 1.1.1 Lite.zip
84 MB
Aug 25, 2017